International Clinic Tojinmachi
1-4-6 Jigyo, Chuo-ku
Fukuoka-shi 810-0064
Japan
Tel: 092-717-1000
FAX: 092-717-1100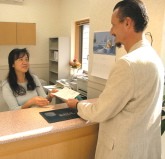 Clinic appointments
To schedule an appointment,
call Ms. Fujisaki at Tel: 092-717-1000
FAX: 092-717-1100

Patients are seen:
by appointment or as walk-ins
(appointments have first priority)
Office hours
Mon, Tue, Thu, Fri:   
9:00-13:00・14:30-18:00
Sat:   
9:00-13:00

Wednesday & Sunday:   

Closed

Out-of-hours service call 092-717-1000
Out-of-hours service
Dr. Schlemper is on call for emergencies
For details Tel: 092-717-1000
Evening appointment available upon request
Dr. Schlemper's e-mail
schlemper@internationalclinic.org

Please do not use this e-mail for making appointments or requesting medical information. For such purposes, please phone directly to the clinic during office hours.
Health insurance

Private insurance and patients without insurance
If you have private insurance or no insurance, payment must be made in full at the time of your visit. The Clinic will provide a statement for private insurance reimbursement.



National Health Insurance
The Clinic accepts National Health Insurance (kokumin kenko hoken, patient 30% co-payment) and Employee Health Insurance (shakai hoken, patient 30% co-payment). Patients must present their Health Insurance Card (hokensho) and payment must be made at the time of visit.
Bilingual
English/Japanese
pharmacist available
next door to clinic:
Takara International Pharmacy
Tel: 092-752-1021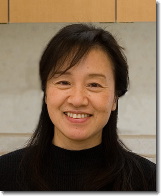 Ms. Fujisaki